Now Hiring! 4th Grade Teacher Begins August 23, 2021 Pay determined by teacher salary scale Applicant should be eligible for a Professional Teaching License Applications can be found online at
https://www.highland.k12.va.us/Page/50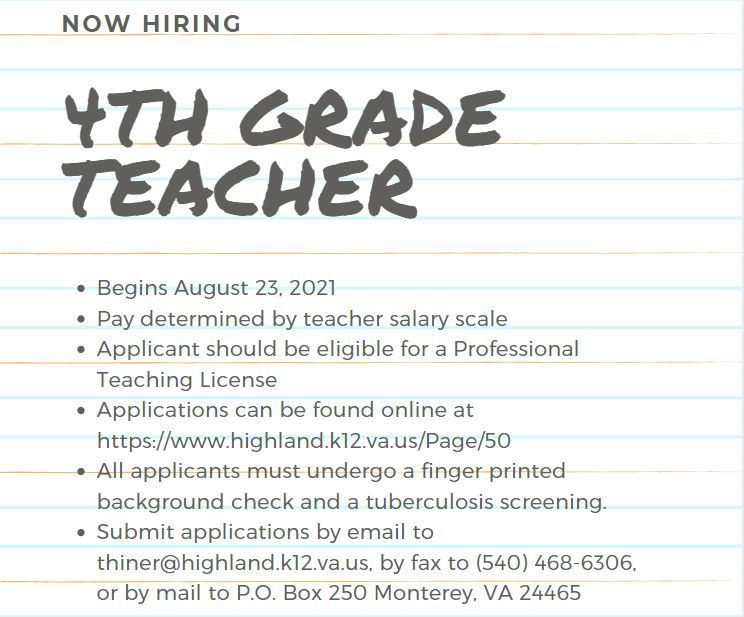 Attention: The School Board Meeting for tonight at 7:00pm has been moved to the HHS Library. You may park in our parking lot as normal and enter through the High School doors.

Attention Summer School Students & Parents! The HCPS parking lot will be closed form July 12-16 for resurfacing. Please use the driveway (pool entrance) from Route 220 to enter the school through the playground gate. Staff will be there to direct your student to the elementary entrance (north entrance). Students will also be located at the playground gate for pickup at 12:30pm. Thank you for your assistance and understanding. There will be no food pickup available on July 13th due to the parking lot closure. Food pickup will resume on July 20th 3:00pm – 5:00pm. As a reminder, students will attend summer school until August 5th on Tuesday, Wednesday, and Thursday each week from 8:30am – 12:30pm.

School Board Meeting Monday, July 12, 2021 - 7:00pm @ Cafeteria Meeting ID w/ Video meet.google.com/kjr-yntw-wbu  Phone Numbers w/o Video (‪US‬)+1 302-440-5259‬ PIN: ‪924 117 427#‬ Agenda:
https://5il.co/v0i5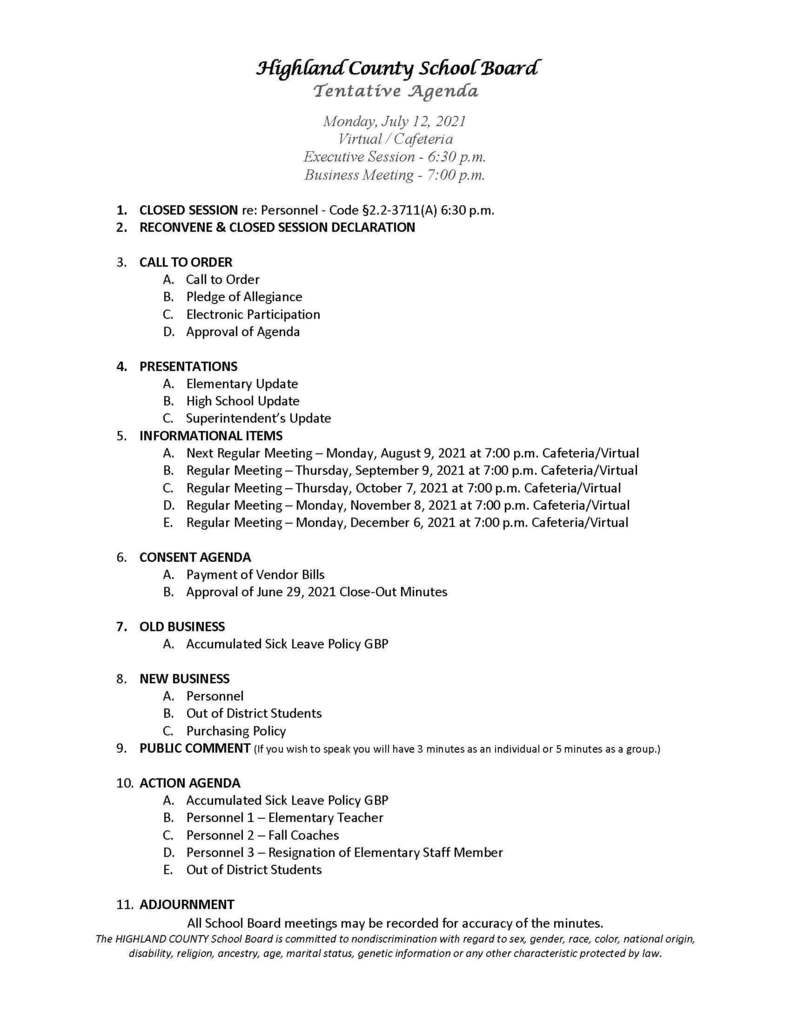 Tonight's (6/29/21 7:00pm) School Board Close-Out Meeting has been moved to the High School Library.

Today's (6/29/21 3pm-5pm) food pickup parents will need to enter through the fairgrounds to reach the back of the school due to construction.

HCPS will be integrating to a new website. Our website will be down from Wednesday, June 30, 2021 until mid-July 2021. The URL will remain the same. Sorry for the inconvenience.

School Board Meeting Close-Out Meeting Tuesday, June 29, 2021 - 7:00pm @ Cafeteria Meeting ID w/ Video meet.google.com/reo-muvk-sjf Phone Number w/o Video (‪US‬)+1 442-900-4300‬ PIN: ‪403 510 948#‬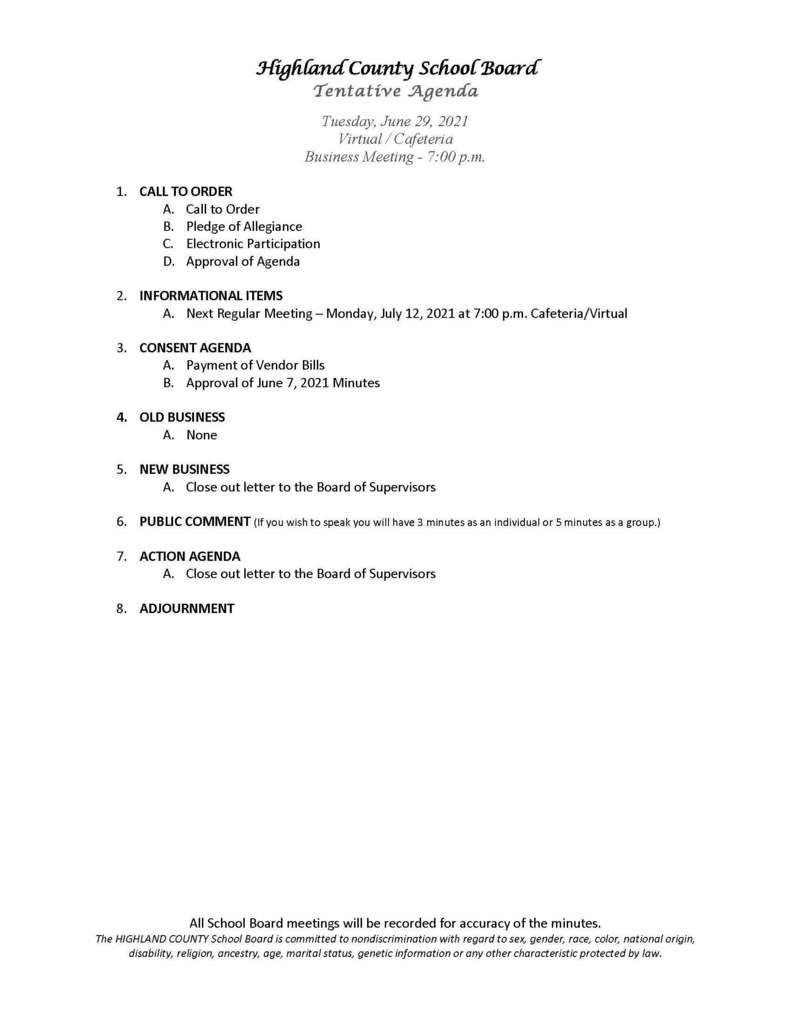 As of May 28, 2021, the capacity limits have been lifted, but masks are required at school events. Therefore, our graduation ceremony will be open to the public on Saturday, June 12, 2021, at 10:00 a.m. in the Highland High School Gym. The Class of 2021 would like to invite family, friends and community members to attend this special occasion and celebrate their accomplishments on June 12. If you have had COVID-like symptoms or have been exposed to someone with COVID, we ask that you stay home and join us virtually. The virtual link can be found on our website and Facebook page. As a reminder, all in attendance must wear a mask.

This is a test post!