HCPS will be integrating to a new website. Our website will be down from Wednesday, June 30, 2021 until mid-July 2021. The URL will remain the same. Sorry for the inconvenience.

School Board Meeting Close-Out Meeting Tuesday, June 29, 2021 - 7:00pm @ Cafeteria Meeting ID w/ Video meet.google.com/reo-muvk-sjf Phone Number w/o Video (‪US‬)+1 442-900-4300‬ PIN: ‪403 510 948#‬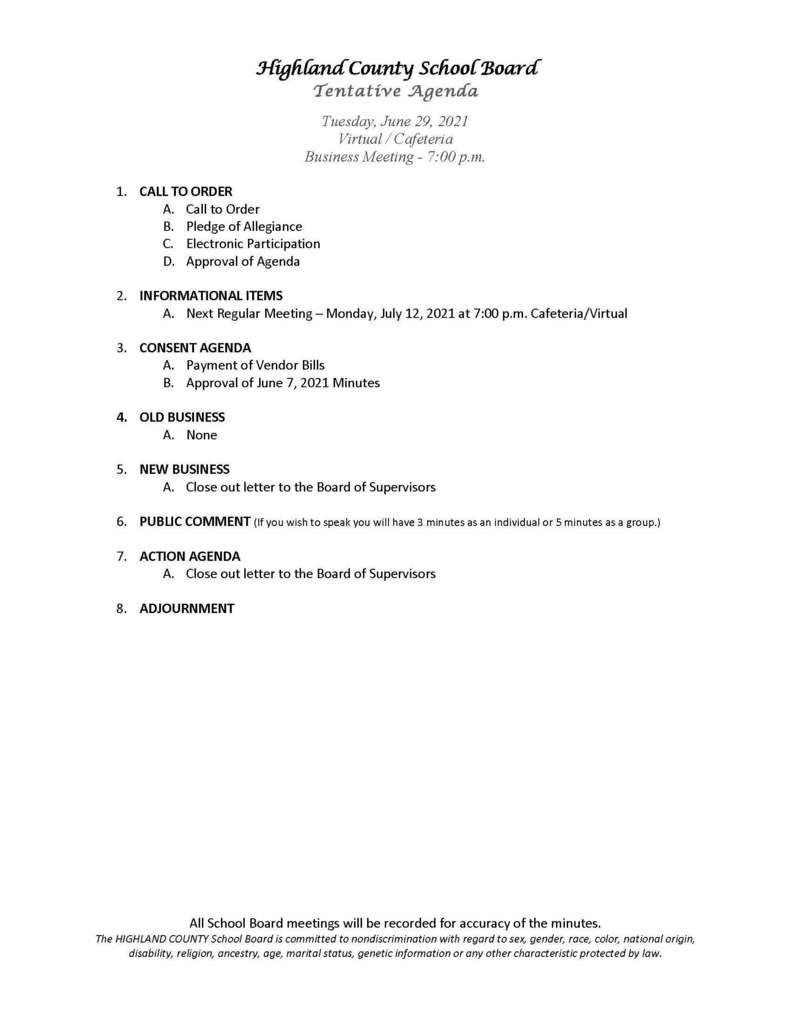 As of May 28, 2021, the capacity limits have been lifted, but masks are required at school events. Therefore, our graduation ceremony will be open to the public on Saturday, June 12, 2021, at 10:00 a.m. in the Highland High School Gym. The Class of 2021 would like to invite family, friends and community members to attend this special occasion and celebrate their accomplishments on June 12. If you have had COVID-like symptoms or have been exposed to someone with COVID, we ask that you stay home and join us virtually. The virtual link can be found on our website and Facebook page. As a reminder, all in attendance must wear a mask.

This is a test post!